DATA
It starts with data. Our real estate listings are complete and up to date. We go direct to the source (NWMLS) for our listing data. Be the first to see new homes for sale without wasting time wading through pending, sold, expired or canceled real estate listings.
ACCURACY
Numbers don't lie. Because our real estate database is updated so frequently, our market trends and statistics are the best in the business.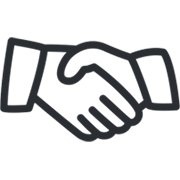 RESPECT
No gimmicks, no signups. We respect your privacy and work on your schedule. We won't reach out to you until you ask us a question.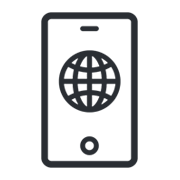 AVAILABILITY
Our website is free, fast and available to everyone all the time. Our site is also responsive so it works well on your mobile phone!
EXPERTISE
When you are ready to view homes for sale, we hand-pick from our network of local Washington real estate brokers based on your needs.
Testimonials
" We've worked Brandon on three home transactions, twice as buyers and once as a seller. Recently, he helped us create a winning offer on a house that had a lot of competing offers in Tacoma. The home needed a little work and Brandon put us in touch with several contractors that could help us understand the full scope of work and cost of the projects prior to purchasing the home. Throughout the whole process he stayed in communication on the status of the offer, the counter offers, the contractor's bids, and more. We will continue to work with Brandon in the future and have recommended him to our friends for their own home sales. Thanks for making the buying process fun, Brandon! "
- Dave G.
" We've worked with a lot of realtors over the years, but Brandon has really impressed us. From the very beginning, Brandon was responsive, kept us informed, and advocated tirelessly on our behalf with the builder. He has a ton of knowledge about homes, and was able to give us clear advice about what we could expect - there was so much that happened behind the scenes that he just took care of for us, without us ever having to be stressed out about things. He was so incredibly patient with our indecisiveness, and his professional, calm approach always put us at ease. We will never use another realtor. We are so grateful to Brandon! "
- Susan K.
" We had the best house hunting experience we could have ever wished for, wish i could have give more stars!!!!! Whenever I tell people about it there jaw drop on the floor :)! This company is absolutely great. Everyone is super nice and you do not get the feeling you are one out of many or getting rushed into decisions. Thank you all soooo much for helping us finding the perfect HOME ;) ! "
- Anna L.
Previous
Next